OWON Smart DS Series Digital Oscilloscope
– Bandwidth : 100MHz – 300MHz
– Sample rate : 1GS/s – 3.2GS/s
– 10M record length for each channel
– Multi-function : auto-scale, Pass / Fail, and current-measuring
– LAN remote control
– Supported SCPI and labVIEW
– Smart design with easy portability
– Large 8 inch 800 x 600 pixels display
– Optional battery available
10M Record length
SDS series employ 10Mpts record length, waveform detail is easy to track. Keep the maximum sample rate at longer period, capture every waveform change.
Auto-scale function
While in auto-scale status, the oscilloscope will switch to the specific trigger mode, vertical scale and timebase scale according to the type, amplitude and frequency of input signal.
Waveform Record/Play
SDS series waveform record/play function support 2-channel waveform record.Moreover, Pass/Fail waveform is also able to be recorded. 1000 frames record capacity. Support waveform replay to analyzer the detail.
SVGA Function
SDS oscilloscope provide 800 x 600 SVGA port. Oscilloscope content can display on external monitor or projector in this way. It helps with production line monitoring, meeting discuss and course display
.
Battery Function
Optional large volume battery, supports floating measurement. Convenient to carry.
Model
SDS7102
SDS8102
SDS7202
SDS8202
SDS8302
SDS9302
 Bandwidth
100MHz
200MHz
300MHz
 Sample Rate
1GS/s
2GS/s
1GS/s
2GS/s
2.5GS/s
3.2GS/s
 Horizontal Scale (s/div)
 2ns/div~100s/div,
step by 1~2~5
 1ns/div~100s/div, step by 1~2~5
 Display
 8"color LCD, 800 x 600 pixels
 Channel
 2 + 1 (external)
 Record Length
 10M
 Vertical Resolution (A/D)
 8 bits (2 channels simultaneously)
 Vertical Sensitivity
 2mV/div~10V/div
 Trigger Type
 Edge, Pulse, Video, Slope, and Alternate
 Communication Interface
 USB host, USB device, Pass / Fail, LAN, VGA (optional), or RS232 (optional)
 Battery (optional)
 7.4V, 8000mA
 Dimension (W × H × D)
 340 × 155 × 70 (mm)
 Weight (without package)
 1.80 kg


+216 73 497 245
+216 73 501 589

CITE ELOMRANE 47
5000 MONASTIR – TUNISIA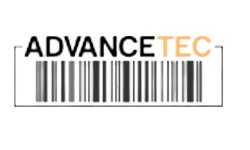 The didactic world is changing. customers and suppliers want to find global solutions and high quality services. Advance tec has anticipated this trend and responded to it with one of the most complete solutions on the current market.
Our strategic partnerships with some of the largest educational materials and printed circuit board companies in the world, our competent engineers and technicians, as well as our global development kit offers will continue to grow in 2022 and beyond
Advance-tec  © All right reserved 2022 | by