OWON SDS1000 2CH Series Super Economical Type Digital Oscilloscope
– Bandwidth : 20MHz – 100MHz
– 2-Channel
– Sample rate : 100MS/s -1GS/s
– Ultra-thin body
– 7 inch high resolution LCD
– SCPI, and LabVIEW supported
We are known as one of world's leading China manufacturers and suppliers. Welcome to buy the famous brands' OWON sds1000 series super economical type digital oscilloscope, usb scope with cheap price from us. We have many products in stock at your choice. Consult the quotation with us now.
1.large display
7'' high resolution LCD brings more waveform detafulfilling better visual effect.
2.Friendly UI interaction
Easy-accessible operation menu gets you to the result conveniently.
3.Windows extension
The function facilitates the observation of abnormal signal from full waveform.
4.Snapshot
One click, all measurement value comes from 30 auto-measurement options.
5. Size & Package
Model

SDS1022

SDS1052

SDS1102

SDS1202

Bandwidth

20MHz

50MHz

100MHz

200MHz

Sample Rate

100MS/s

500MS/s

1GS/s

Horizontal Scale (s/div)

5ns/div – 1000s/div, step by 1 – 2 – 5

2ns/div – 1000s/div, step by 1 – 2 – 5

Channel

2

Display

7″ color LCD, 800 x 480 pixels

Input Coupling

DC, AC , and GND

Vertical Resolution (A/D)

8 bits (2 channels simultaneously)

Vertical Sensitivity

5mV/div – 5V/div (at input)

Trigger Type

Edge, Video

Trigger Mode

Auto, Normal, and Single

Waveform Math

+, -, x, ÷, invert, FFT

Fuse

2A, T class, 250V

Dimension (W x H x D)

301 x 152 x 70 mm

Device Weight

1.10 kg


+216 73 497 245
+216 73 501 589

CITE ELOMRANE 47
5000 MONASTIR – TUNISIA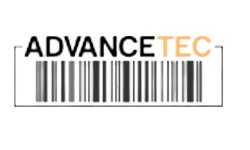 The didactic world is changing. customers and suppliers want to find global solutions and high quality services. Advance tec has anticipated this trend and responded to it with one of the most complete solutions on the current market.
Our strategic partnerships with some of the largest educational materials and printed circuit board companies in the world, our competent engineers and technicians, as well as our global development kit offers will continue to grow in 2022 and beyond
Advance-tec  © All right reserved 2022 | by