Features:
Super Performance
+ 12-bit high resolution ADC, restoring the waveform detail fully 
+ 20M record length, and 55,000 wfms/s waveform refresh rate 
+ low background noise, vertical sensitivity in 1 mV/div – 10 V/div 
+ multi- trigger, and bus decoding function
+ SCPI, and LabVIEW supported
+ ultra-thin body-design, less space accommodation

+ multi-interface integration – USB host, USB device, USB port for PictBridge, LAN, AUX, and more+ VGA port – better solution for video expansion, and teaching demonstration

+ 8 inch 800 x 600 high resolution LCD
XDS 2000 series oscilloscope is the economical branch of XDS series. Keep the decoding function as the standard pack function. With the same 8 inches large screen display and thin body. Now it's very cost-effective to keep one with the good feature of XDS series and lower price!
 1. 12 bits high vertical resolution, 8 inch large clear TFT display
XDS series introduce 12 bits hardware ADC, the precision is 16 times against other 8 bits oscilloscope on
market. This will make the measure result more clear. If you need to check the glitch without the interference
from base noise. This also meet the demand of high accuracy measurement.
Here is an example:
Under the same original waveform, the 12 bits ADC can display more detail shape while the 8 bits ADC
waveform becomes blurry.
12 bits ADC brings accurate value measurement. In this way, the oscilloscope can detect the change of
1mV signal while normal oscilloscope in the market can only detect the 10mV change. 
2. Max 55,000 frame/sec waveform refresh rate
3. Standard SPI/I2C/RS232/CAN Decoding Function
Fabulous decoding functions including RS232, IIC, SPI and CAN are now added into standard pack.
Buy it now, you can get the decoding module with it!
4.XDS 2102A is standard with 20 Mpts record length. More wave information can be stored.
5.The base noise of XDS2102A is low, the noise occupies only 3 small divisions under 1mV/div. This makes it possible to measure the small signal.
Model

XDS2102A

XDS3102A

XDS3202A

XDS3102

XDS3202E

XDS3202

XDS3302

Bandwidth

100MHz

200MHz

100MHz

200MHz

300MHz

Sample Rate

1GS/s

2GS/s

2.5GS/s

Vertical Resolution (A/D)

12 bits

14 bits

8bits

Record length

20M

40M

Horizontal Scale (s/div)

2ns/div – 1000s/div, step by 1 – 2 – 5

1ns/div – 1000s/div, step by 1 – 2 – 5

2ns/div – 1000s/div, step by 1 – 2 – 5

1ns/div – 1000 s/div, step by 1 – 2 – 5

Channel

2 + 1 (external)

Display

8″ color LCD, 800 x 600 pixels

Trigger Type

Edge, Video, Pulse, Slope, Runt, Windows, Timeout, Nth Edge, Logic, I2C, SPI, RS232, 




and CAN (standard for XDS2102A/optional for other models)

Bus Decoding

I2C, SPI, RS232, and CAN (standard for XDS2102A/optional for other models)

Communication Interface

USB host, USB device, USB port for PictBridge, Trig Out (P/F), LAN, and VGA (optional)

Power Supply

100V – 240V AC, 50/60Hz, CAT II

Fuse

2A, T class, 250V

Battery (optional)

Not support

3.7V, 13200mAh

Dimension (W x H x D)

340 x 177 x 90 mm

Weight

2.60 kg


+216 73 497 245
+216 73 501 589

CITE ELOMRANE 47
5000 MONASTIR – TUNISIA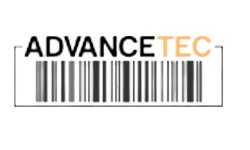 The didactic world is changing. customers and suppliers want to find global solutions and high quality services. Advance tec has anticipated this trend and responded to it with one of the most complete solutions on the current market.
Our strategic partnerships with some of the largest educational materials and printed circuit board companies in the world, our competent engineers and technicians, as well as our global development kit offers will continue to grow in 2022 and beyond
Advance-tec  © All right reserved 2022 | by