Features:
The best choice to replace an analogue oscilloscope
+ The simple control panel is similar to an analogue oscilloscope
+ Bandwidth : 10MHz(AS101); 20MHz (AS201)
+ Sample rate : 100MS/s
+ 1-Channel
+ 130,000 wfms/s waveform capture rate, easily capturing exceptional and low probability events
+ 3.7″ Colored LCD
+ Compact case
Model
AS101
AS201
Bandwidth

DC:0~10MHz,

AC: 10 Hz~10MHz

DC:0~20MHz,

AC: 10 Hz~20MHz

Channel
1
 Horizontal system
Sample Rate
100MS/s
Interpolation
(Sinx)/x
Scanning speed (S/DIV)
0.05us/DIV ~ 0.1s/DIV,step by 1 – 2 – 5
relay time accuracy
±100 ppm
Trimming Ratio
≧2.5:1
Vertical system
Sensitivity
5 mV/DIV~10 V/DIV
Displacement
±10DIV
Low Frequency
≥10 Hz (at input, AC coupling, -3 dB)
Rise time (at input, Typical)
≤ 30 ns
Trimming Ratio
≧2.5:1

Input coupling

DC,  AC ,  Ground

Input impedance
1 MΩ±2%, in parallel with 20 pF±5 pF
Max. input voltage
400V (DC+AC, PK – PK)
X-Y Model
Sensitivity
X:0.5V/DIV   Y:0.1V/DIV ~ 1V/DIV
Bandwidth(-3dB)
DC: 0 ~ 1MHz  AC: 10Hz ~ 1MHz
Trigger
Trigger level range
±4 DIV from the screen center
Trigger level Accuracy (typical)
±0.3 DIV
Trigger Sources
Int, Line, Ext
Trigger Mode
Norm, AUTO, TV
Edge trigger
Rising, Falling
Video Trigger
Support standard NTSC, PAL and SECAM broadcast systems
 Sample Rate / Relay Time
±100ppm
Trigger lock
support
Ext. Trigger Input Impedance
1 MΩ±2%, in parallel with 20 pF±5 pF
Ext. Trigger Max. Input Voltage
400Vpp
Trigger Output of the probe compensator
 Output Voltage (Typical)
Square, 0.5Vpp±2%
Frequency (Typical)
Square wave of  1 kHz(±1%)
Display
3.7″ Colored LCD (Liquid Crystal Display)
 Power Supply
100V – 240V AC, 50/60Hz, CAT II
 Power Consumption
<15W
 Fuse
1A, T class, 250V
 Dimension (W x H x D)
117 x 192 x 288 mm
 Device Weight
About 1.8 kg


+216 73 497 245
+216 73 501 589

CITE ELOMRANE 47
5000 MONASTIR – TUNISIA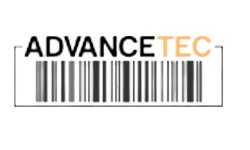 The didactic world is changing. customers and suppliers want to find global solutions and high quality services. Advance tec has anticipated this trend and responded to it with one of the most complete solutions on the current market.
Our strategic partnerships with some of the largest educational materials and printed circuit board companies in the world, our competent engineers and technicians, as well as our global development kit offers will continue to grow in 2022 and beyond
Advance-tec  © All right reserved 2022 | by