SYSTEM 8 Multiple Instrument Station (MIS 4)
The Multiple Instrument Station MIS4 provides you with all the instruments required for the test and measurement of electronic components and PCBs
The Multiple Instrument Station MIS4 provides you with all the instruments required for the test and measurement of electronic components and PCBs. This portable, USB driven module can be installed into an ABI USB Multilink Case or even into your existing PC!


 ABI's SYSTEM 8 MIS4, along with the Ultimate software, is a faster and more economical solution than using traditional oscilloscope, metering and other bench test instruments, and can quickly produce the required Pass/Fail or other test and debug results.

 The MIS 4 package comes complete with the TestFlow Manager, a step by step sequence generator that guides operators during fault-finding or test procedure processes. The TestFlow greatly reduces the risk of inaccurate measurements and automatically saves all test parameters for a final customised test report.
Digital Oscilloscope
3 independent channels

350MHz, 500MS/s per channel

6 trigger sources

28 automatic measurements
Arbitrary Waveform Generator
2 independent channels, 14Bit resolution

25MHz, 200MS/s

Variable clock for truly repetitive waveforms

Max combined output voltage ±10V

6 standard wave shapes

Create and import your own
Universal Frequency Counter
1 channel @1.1GHz +3 channels @350MHz (DSO)

Programmable trigger threshold

Sensitivity -21Bm @100kHz/- 1.2Bm @1.1GHz
Universal I/O
8 fully programmable, independent channels

±10V OUT @20mA, ±15V IN

5 logic presets available
| | | |
| --- | --- | --- |
| Ammeter | Voltmeter | Ohmmeter |
| 1 channel, isolated | 2 channels, isolated | 1 channel |
| DC, true RMS AC or AC+DC | DC, true RMS AC or AC+DC | 20MΩ, 4 ½ digits, 20,000 Count |
| ±10V, 4 ½ digits, 20,000 Count | ±500V, 4 ½ digits, 20,000 Count | Resistance, Continuity and Diode modes |
Auxiliary Power Supply
4 independent controlled channels

+12V -12V up to 100mA

+5V up to 1A, +3.3V up to 1A


+216 73 497 245
+216 73 501 589

CITE ELOMRANE 47
5000 MONASTIR – TUNISIA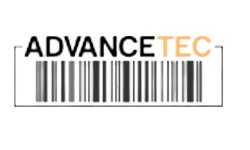 The didactic world is changing. customers and suppliers want to find global solutions and high quality services. Advance tec has anticipated this trend and responded to it with one of the most complete solutions on the current market.
Our strategic partnerships with some of the largest educational materials and printed circuit board companies in the world, our competent engineers and technicians, as well as our global development kit offers will continue to grow in 2022 and beyond
Advance-tec  © All right reserved 2022 | by