SYSTEM 8 Board Fault Locator (BFL)
The SYSTEM 8 Board Fault Locator provides the user with the ability to functionally test all common digital ICs in and out-of-circuit.
Features
In-circuit and out-of-circuit (TLL or CMOS)

Through hole or SMT (DIL, SOIC, PLCC, QFP)

Library range from NAND gates to CPUs

Standard or custom logic (Graphical Test Generator)

Digital V-I Tester

Digital IC Identifier

EPROM Verifier

Short Locator

TestFlow Manager
1x SYSTEM 8 64 channel Board Fault Locator module

1x Board Fault Locator cable set

1x Automatic out-of-circuit adapter

DIL Test Clips: 20 pin (0.3") and 40 pin (0.6") DIL test clips

SYSTEM 8 software on CD-ROM

Standard USB interface


+216 73 497 245
+216 73 501 589

CITE ELOMRANE 47
5000 MONASTIR – TUNISIA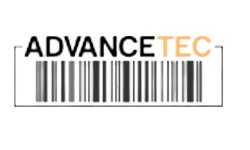 The didactic world is changing. customers and suppliers want to find global solutions and high quality services. Advance tec has anticipated this trend and responded to it with one of the most complete solutions on the current market.
Our strategic partnerships with some of the largest educational materials and printed circuit board companies in the world, our competent engineers and technicians, as well as our global development kit offers will continue to grow in 2022 and beyond
Advance-tec  © All right reserved 2022 | by