SYSTEM 8 Analogue IC Tester (AICT)
The SYSTEM 8 Analogue IC Tester is the answer to testing analogue devices.
Features
Analogue Functional Test

Board comparison fault diagnosis

Clear pass or fail results

Circuit diagrams not required

24 analogue channels

Powerful Matrix V-I Test

V-T test with pulse for gate-activated devices (triacs, SCRs etc.)

Auto clip positioning
1x SYSTEM 8 24 channel Analogue IC Tester module

1x Analogue IC Tester cable set

SYSTEM 8 software on CD-ROM

Standard USB interface


+216 73 497 245
+216 73 501 589

CITE ELOMRANE 47
5000 MONASTIR – TUNISIA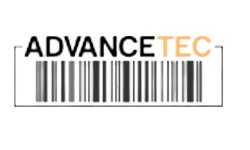 The didactic world is changing. customers and suppliers want to find global solutions and high quality services. Advance tec has anticipated this trend and responded to it with one of the most complete solutions on the current market.
Our strategic partnerships with some of the largest educational materials and printed circuit board companies in the world, our competent engineers and technicians, as well as our global development kit offers will continue to grow in 2022 and beyond
Advance-tec  © All right reserved 2022 | by