SYSTEM 8 Advanced Matrix Scanner (AMS)
The SYSTEM 8 Advanced Matrix Scanner is the latest addition to the SYSTEM 8 range and offers new and unique features for the testing and diagnostics of components under power-off conditions.
Features
V/I signature analysis with frequency range

V/I signature analysis (static frequency)

Matrix V/I analysis (multiple reference)

Dynamic V/T analysis (pulse outputs)

Automatic live comparison

Automatic comparison with saved mask

Interactive test sequences with the ABI software
64 channels per module (expandable to 2,048 channels)

4 single channels

4 configurable pulse outputs

4 ground connections


+216 73 497 245
+216 73 501 589

CITE ELOMRANE 47
5000 MONASTIR – TUNISIA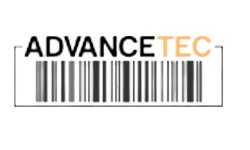 The didactic world is changing. customers and suppliers want to find global solutions and high quality services. Advance tec has anticipated this trend and responded to it with one of the most complete solutions on the current market.
Our strategic partnerships with some of the largest educational materials and printed circuit board companies in the world, our competent engineers and technicians, as well as our global development kit offers will continue to grow in 2022 and beyond
Advance-tec  © All right reserved 2022 | by