Specifications:
The  electromechanical unit is built in a PVC case.
Into this case are located:
▪ 1 mechanical device, including:
▪ 1 DC motor, 24 VDC (characteristics, cf. thereafter)
▪ 1 DC generator, coupled to the motor by OLDHAM joint, enabling the generation of various mechanical loads
▪ 1 graduated disk for displaying the position & behavior of the rotating device
▪ 1 electronic board with high level, power microprocessor, ensuring the system real time control & communication to PC microcomputer ( RS232 serial link or USB)
▪ 1 power electronic board to carry out the motor power interface, as well as the generator interface for the armature current control (simulating various mechanical loads)
One program under Windows enables the selection of:
▪ The system structure: open/closed loop, speed or position.
▪ The control type & the characteristic values: constant step, ramp, sine, trapezoid, external.
▪ The corrector: P, PI, PD, PID with parameters adjustments (optional: « Z » corrector, 4th order).
▪ The mechanical load profile: constant torque (weighty load), viscous friction (in a.x), fluid friction (in b.x2).
▪ The time response display of one (or several) characteristic magnitude(s): position, speed, acceleration, motor current/voltage, setpoint, gap, corrector output, etc…
▪ The assistance to the measurement of typical values in automatic control: time constant, overshoot, stabilisation at 5%, harmonic calculation, sinusoidal.


+216 73 497 245
+216 73 501 589

CITE ELOMRANE 47
5000 MONASTIR – TUNISIA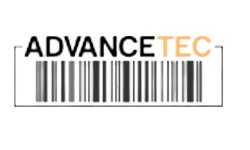 The didactic world is changing. customers and suppliers want to find global solutions and high quality services. Advance tec has anticipated this trend and responded to it with one of the most complete solutions on the current market.
Our strategic partnerships with some of the largest educational materials and printed circuit board companies in the world, our competent engineers and technicians, as well as our global development kit offers will continue to grow in 2022 and beyond
Advance-tec  © All right reserved 2022