The  package is a complete training system for the detailed study of servo systems. It illustrates the speed
or position control of an approach radar.
This product exists with either a DC motor  or a Brushless motor .
Study of analog and digital correctors
▪ Selection of the structure: open loop, closed loop controlled in speed, closed loop controlled in position.
▪ Selection of the control signal: constant step, ramp, trapezoid, sine, external control.
▪ Selection of the corrector: P/PI/PID, 3rd order digital « Z » transform, ON/OFF, state feedback.
▪ Selection of input on which the derivate action is applied: on bias, on measurement (PID).
▪ Selection of the driven mechanical load: inertia (with a 500-g weight).
▪ Selection of the motor power interface: in current (torque), in voltage (speed).
▪ Optional Extra d_Scil: creation of real time correctors with Scilab / Xcos (fast prototyping)


+216 73 497 245
+216 73 501 589

CITE ELOMRANE 47
5000 MONASTIR – TUNISIA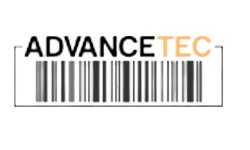 The didactic world is changing. customers and suppliers want to find global solutions and high quality services. Advance tec has anticipated this trend and responded to it with one of the most complete solutions on the current market.
Our strategic partnerships with some of the largest educational materials and printed circuit board companies in the world, our competent engineers and technicians, as well as our global development kit offers will continue to grow in 2022 and beyond
Advance-tec  © All right reserved 2022